My final day in Florida. The plan was to head south and skirt the Gulf of Mexico. My goal was a town called Cedar Key which pokes out into the Gulf a bit.
Highways in northern Florida aren't very exciting. Everything is so flat there is nothing to see except the canyon of tree you're driving through. I did see some birds I was unfamiliar with and some wild pigs and turkeys.
Eventually I got to Cedar Key which it turns out is a little vacation town made up of primarily hotels and restaurants. After a walk around I found some grumpy pelicans.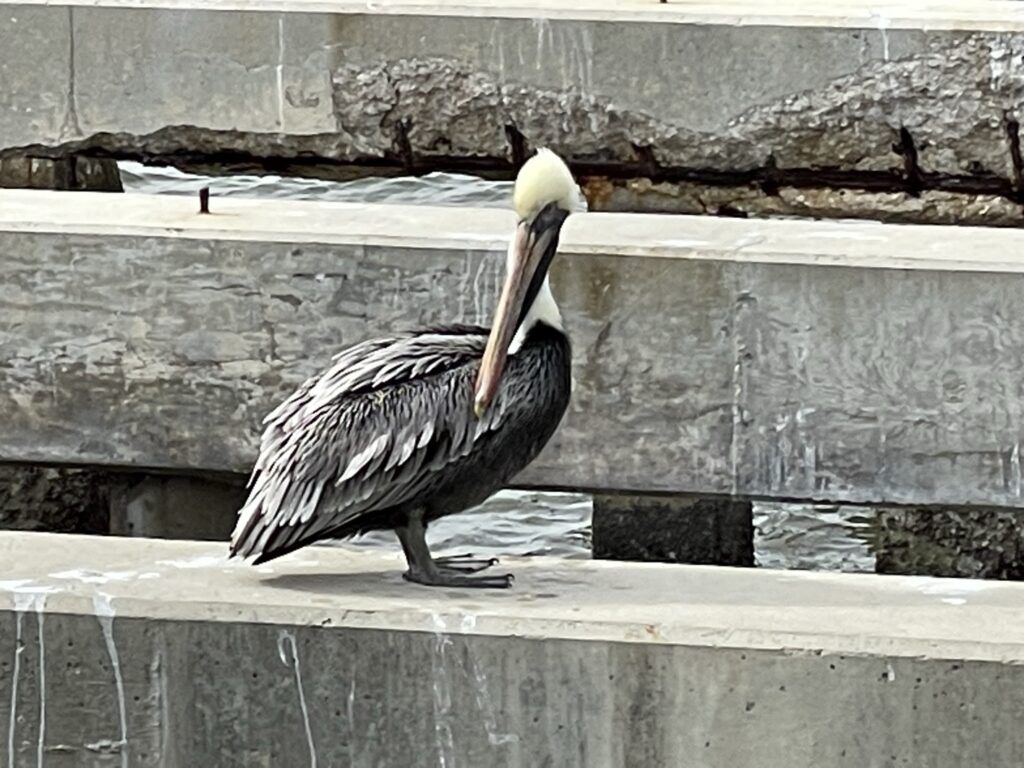 And had some lunch enjoying a little sun and a lot of wind while looking at the Gulf of Mexico.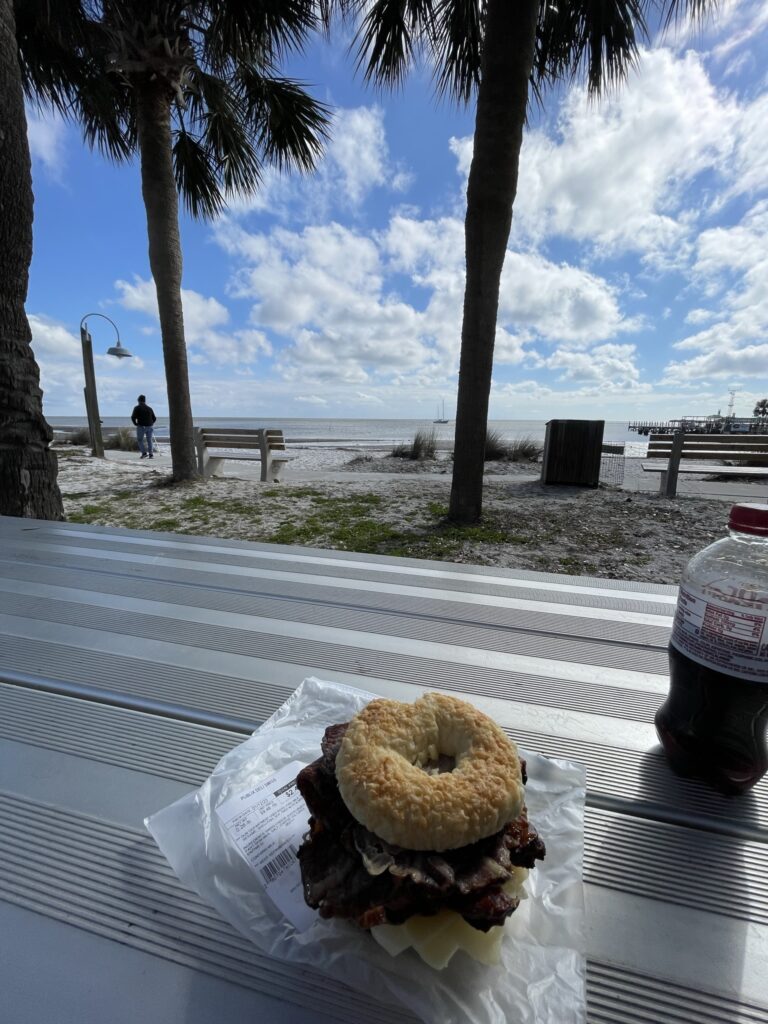 I'm always amazed when such a large body of water doesn't have any waves.
In a random coincidence I got a message on Facebook that one of my old high school buddies now lives in Orlando. He was able to leave work a bit early and we had time to catch up before I had to go to the airport.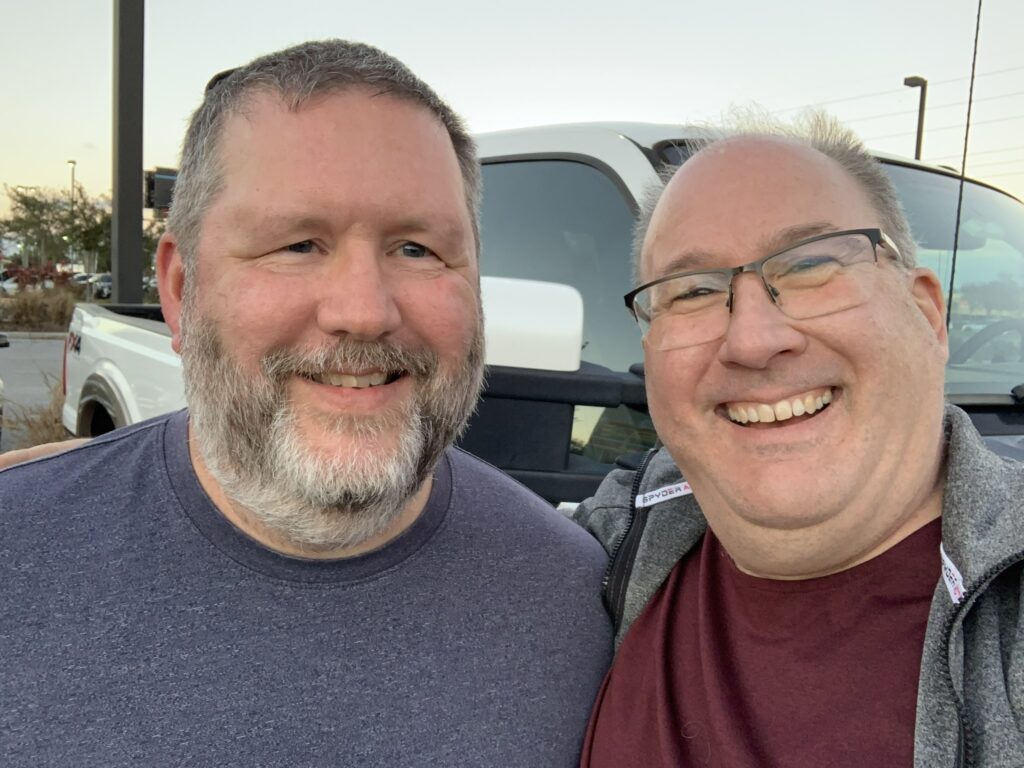 Another flight across the country and few hours of sleep at a friend's in Portland and I was back home by 9am Sat morning in time for the Allen/Anderson/Gardner post Christmas gathering.
Comments closed