I'm heading to Tallahassee, FL for work and thought I'd add 2 days before to explore a bit of northern Florida as I've only ever been to Tampa, Orlando and Cape Canaveral.
I flew in to Orlando as the flights are much cheaper and there is a direct flight from Portland. However, the flight was a red-eye that left at 11:15pm. There must have a heck of a tail wind as we went from PDX to MCO in just over 4 hours which was almost an hour early.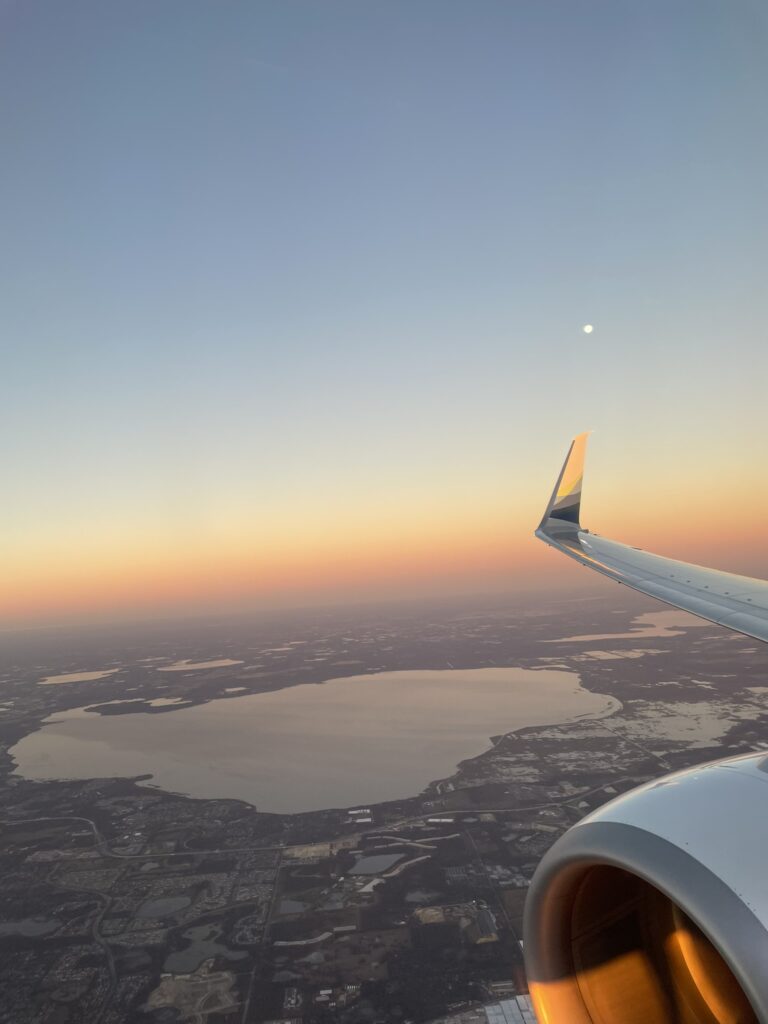 I never realized how flat and wet Florida is.
After spending far too much time waiting for my rental car I went to a recommended Cuban breakfast place. Turns out Cuban breakfasts aren't all that different.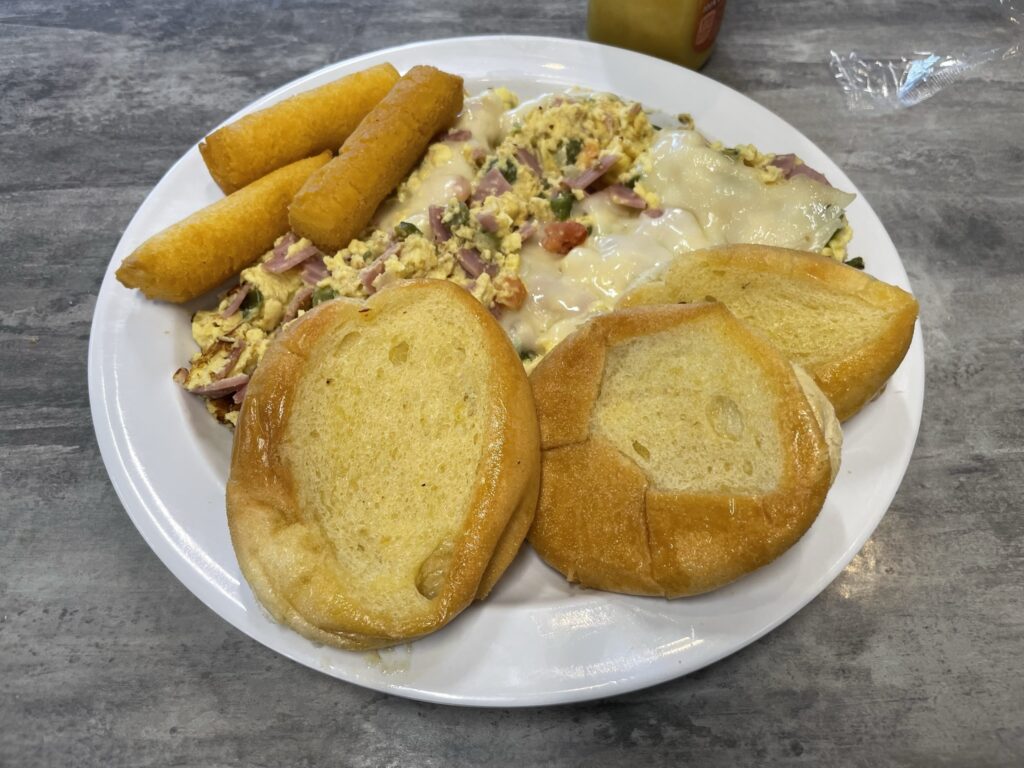 The toast seemed a lot like warmed up brioche and the little tube things are sorullitos which are kind of a sweet corn fritter. None of those got left behind.
From Orlando I headed east toward Titusville and Cape Canaveral. We'd been to the Cape years ago when we did Disneyworld with the kids which I was glad of as it would have required more time than I had.
The stretch from Titusville to Daytona Beach wasn't all that interesting. Since there aren't really any beaches there isn't much infrastructure although I did see lots of people fishing and shrimping.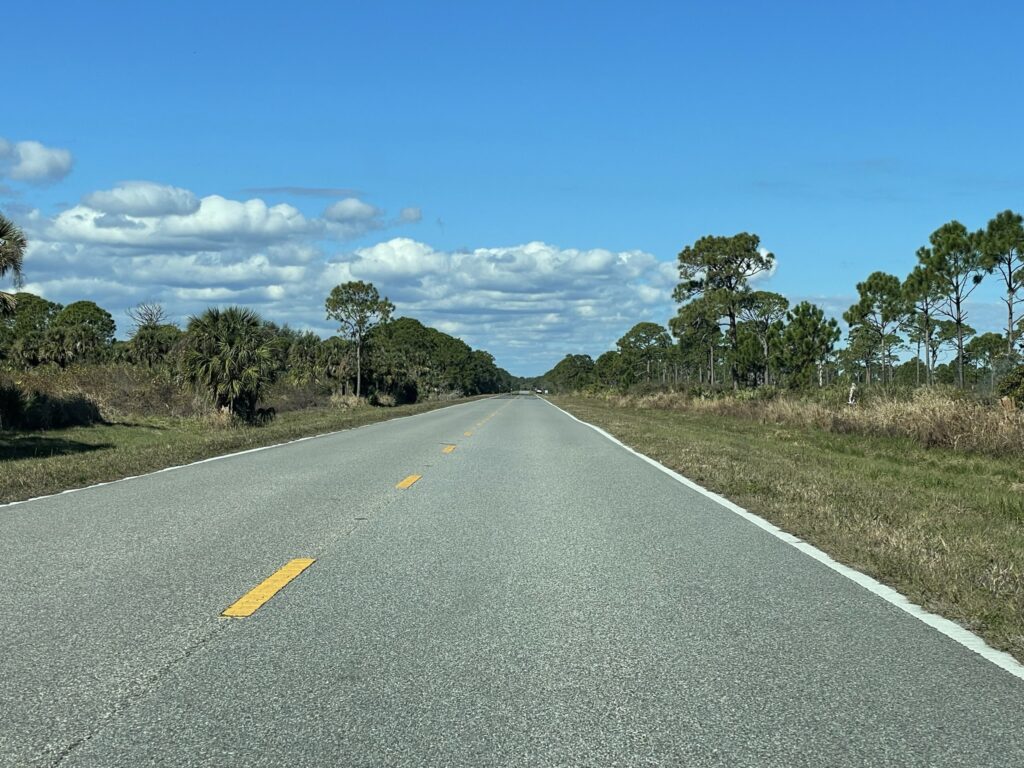 I did stop at a manatee viewing area, but evidently the water was a bit cold so they were elsewhere.
When I got to Daytona Beach things started looking more what I expected Florida to look like with big fancy houses and beach access.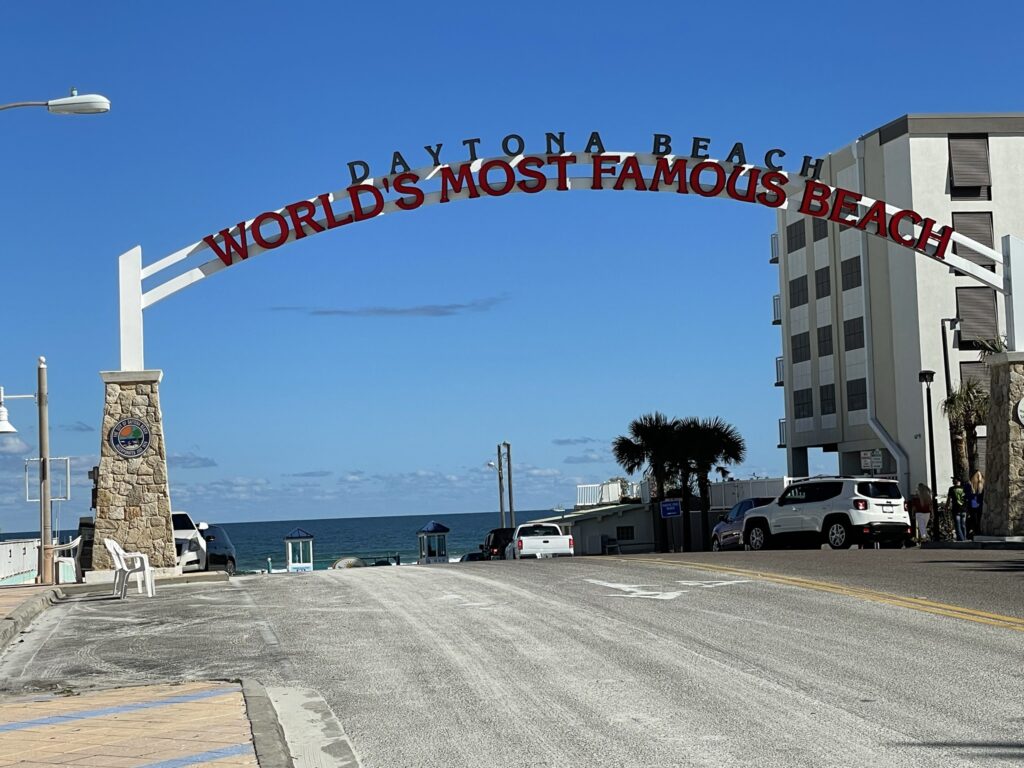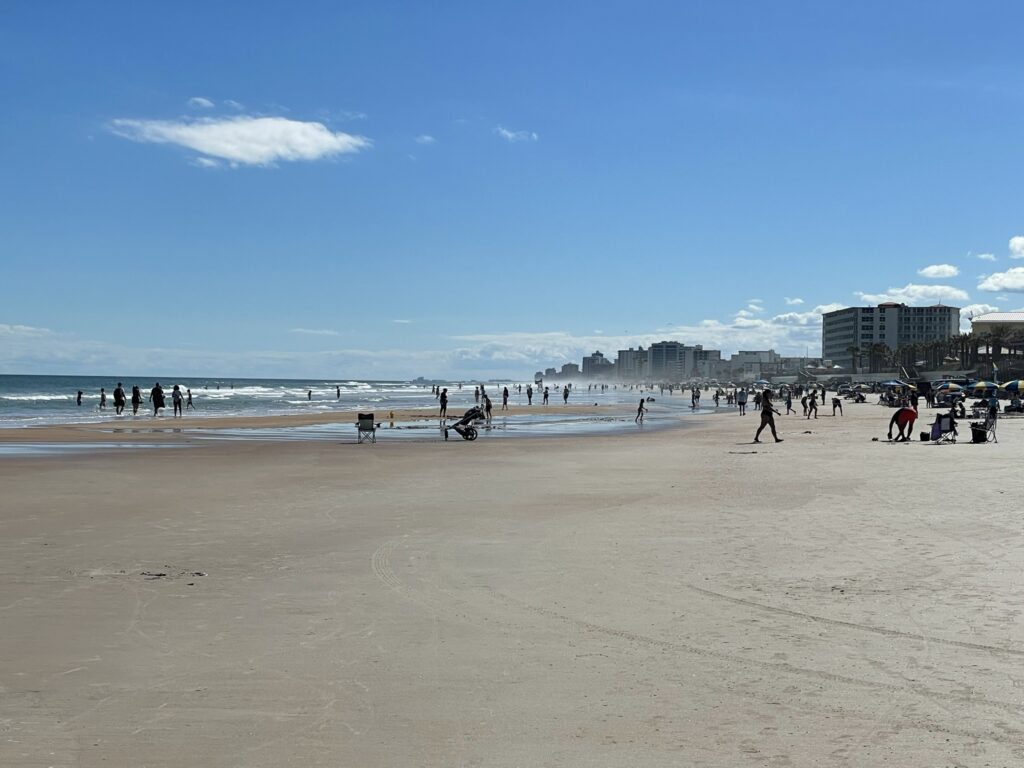 Even though it was January I was still able to wade in the surf which is something I rarely do as my feet get cold easily (wimp I know). The air temperature was 73 which is summertime temperatures for Ocean Park. Something I could get used to.
Daytona Beach didn't have much going for it otherwise. It was mostly hotels, condos, bars and restaurants and the beach of course. Nothing that would make me want to go back.
I definitely saw some new birds although I saw most of them while I was driving so no pictures, however, this guy was more than willing to pose.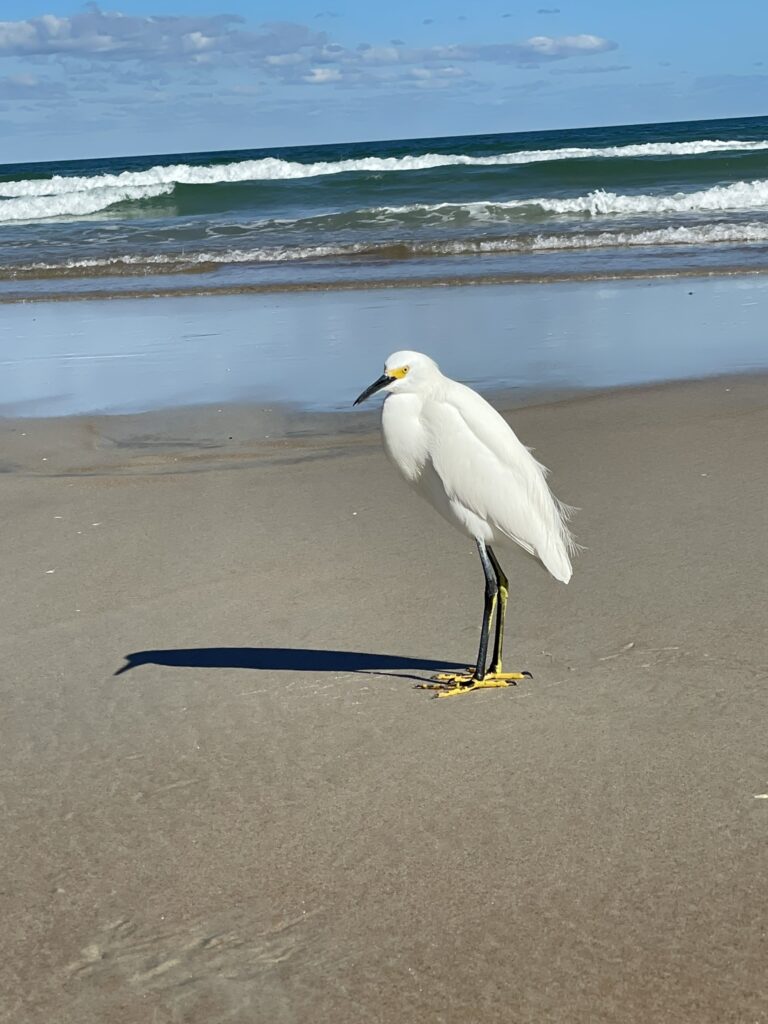 Due to some tummy issues I ended up stopping at a state park for the facilities and it turned out to be a nice place. A part of an old estate where they planted a formal garden (no much happening at the moment) and a bunch of oak trees which have grown huge and are covered with spanish moss.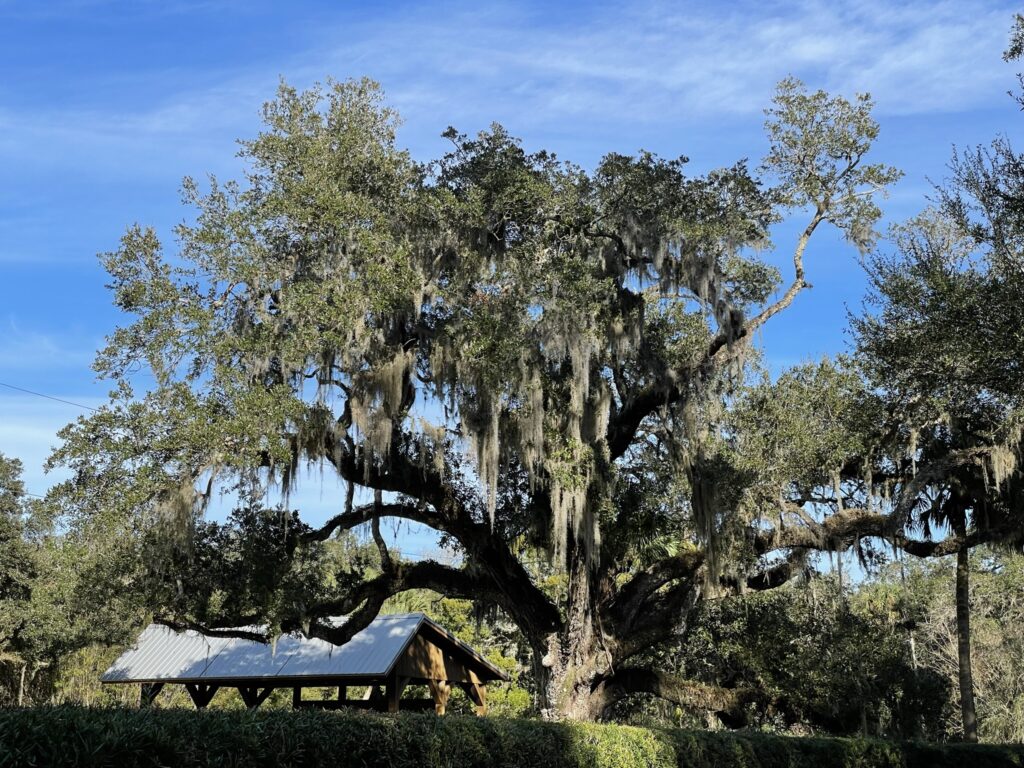 I didn't get any good pictures but there are a number of these large trees with palm trees growing up through the branches like the biggest weed you ever saw. Also much like we noticed in California what we consider house plants grow outside and grow large. I saw bird of paradise that must have been 20′ tall and flower starts larger than my hand.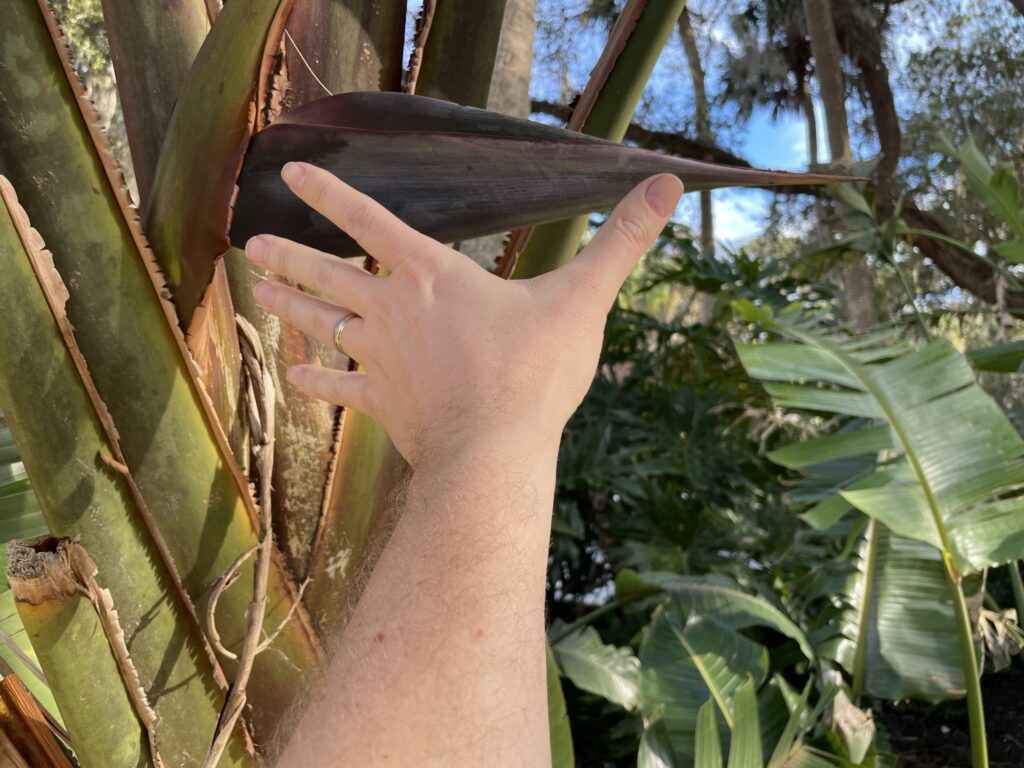 The next city was St Augustine. As I had been up for 30+ hours at this point I don't have any pictures, but that is a place I'd like to go back to for a week or 2. It's an interesting combination of Cannon Beach, Leavenworth and pirates. Many other people also found it interesting which is why I couldn't easily find a place to park near the Castillo de San Marcos.
From St Augustine I blazed up to Jacksonville Beach where I am spending the night. A little snaffu because my apartment didn't get cleaned due to an emergency in the housekeeper's family, but luckily the unit next door was managed by the same people and they just had me swap rooms.
The Atlantic beaches are interesting. There is both powdery soft and coarse sand on different parts of the beaches. And tons and tones of little tiny shells and fragments of bigger shells in all shapes and sizes. No pictures as the light was fading fast. I'll try to remember to take some tomorrow.
Tomorrow I head back west towards Tallahassee with meetings Tues-Thurs. On Fri the plan is to drive the gulf side back to Orlando then jump on an evening flight back to PDX.