A brief return to day 1. At home we drive on the beach all the time. I thought this was a PNW thing, however, it turns out you can drive on the beach in FL as well, sort of.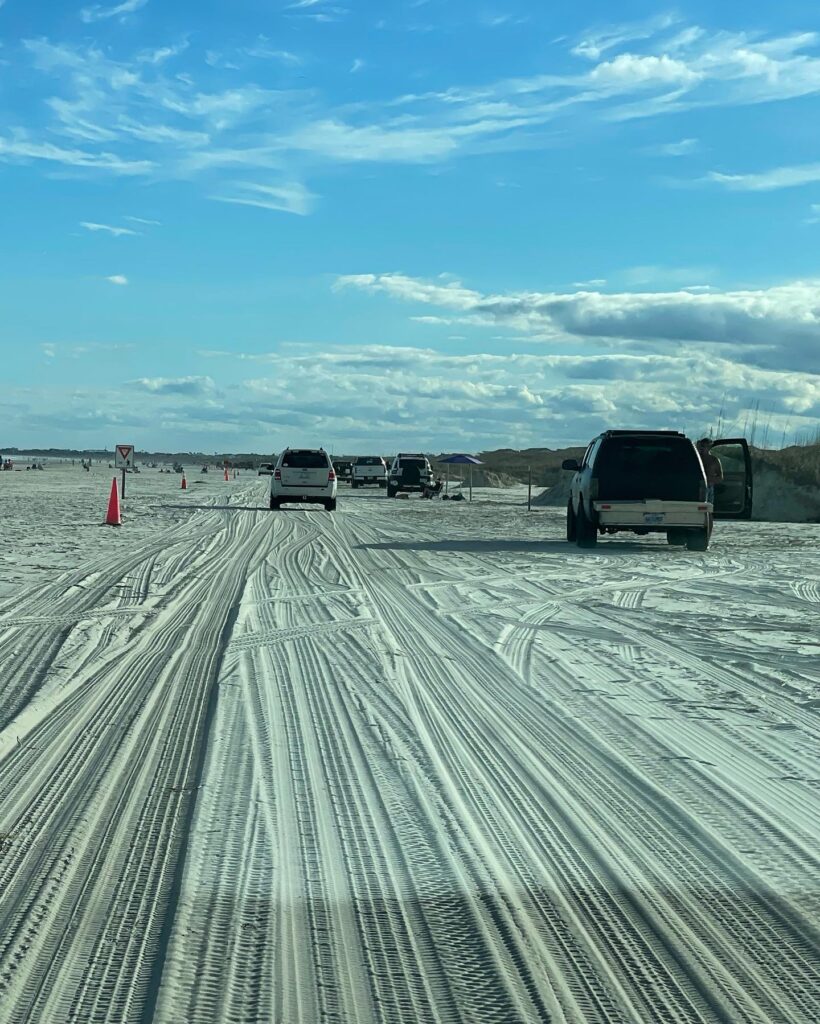 There is a little strip of beach up by the dunes where you can drive. Mostly to accommodate parking and not having to carry your stuff too far.
On to day 2
I didn't have too many miles to cover as the crow flies and I'd heard you can find shark teeth on the beaches in northeastern Florida so after a bit of interneting I found that Mickler's Landing was the place to go and it was only 15 minutes away. I packed up and was on my way.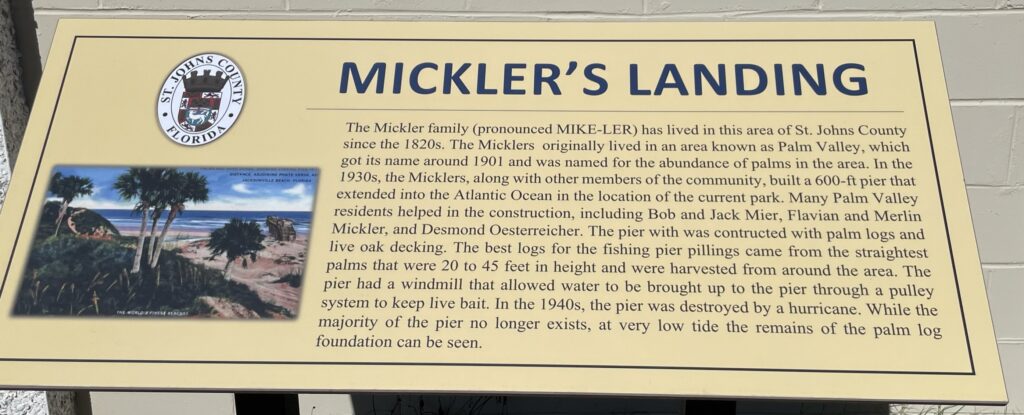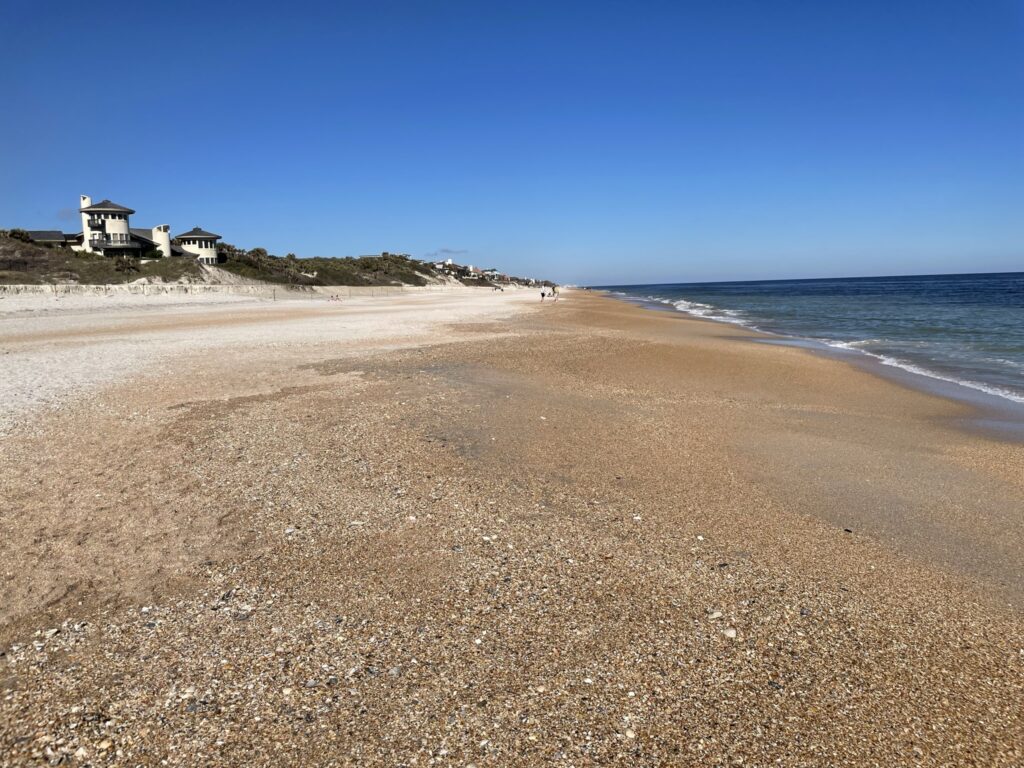 I wandered up the beach looking at the ground just like the few other people I saw. The weather was perfect in the low 70s with a light breeze and the water warm enough to walk barefoot in (which something I rarely do due the temp of the Pacific). I did know from my research that the teeth would be black due to fossilization. Unfortunately there are lots of mussel shells which are nearly black, I did talk to one lady who was just sitting on the beach sorting through the shells around here and she showed me one she had found that day so at that point I had a pretty good idea what I was looking for. Eventually I found a spot that had lots of shells and was dry and starting sorting.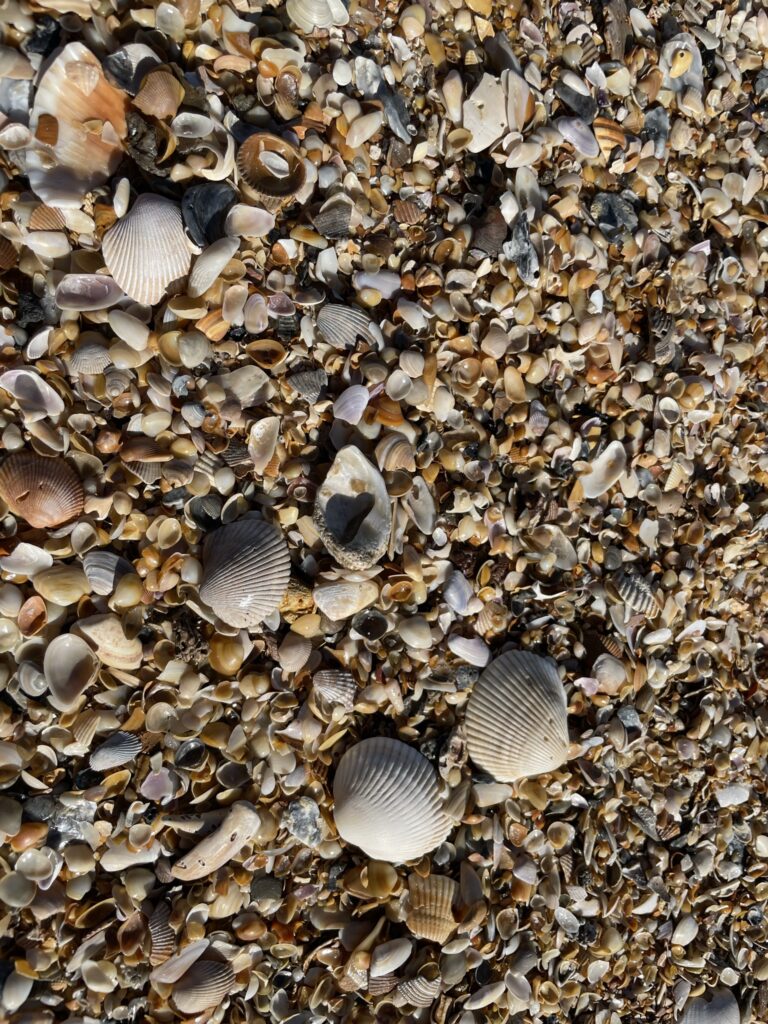 The Florida beaches are so much different that the Washington ones. Up near the dunes is soft sugar sand. Down near the wave it varies between coarse ground up shell particles and billions of shells of all sizes. Some so small it was hard to tell they were actually complete and others as large as my fist. The bulk of which were pretty small between 1/4 and 1/2 inch.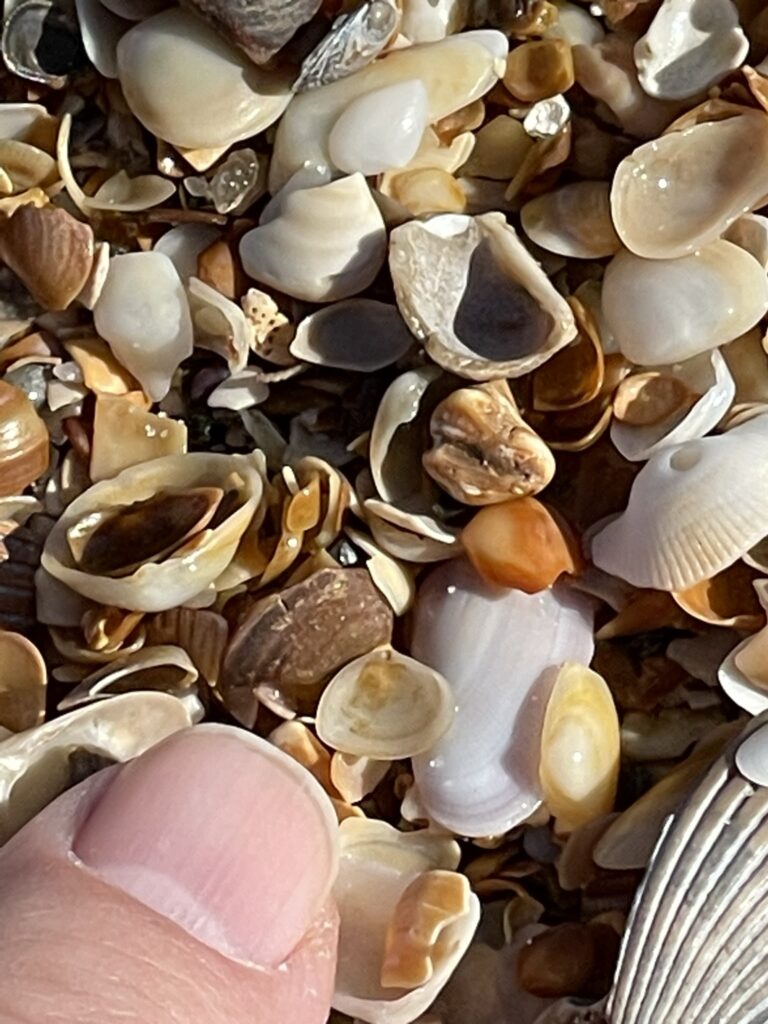 After sifting through about 5 gallons of shells and starting to wonder if it was time to move on I saw this in my hand…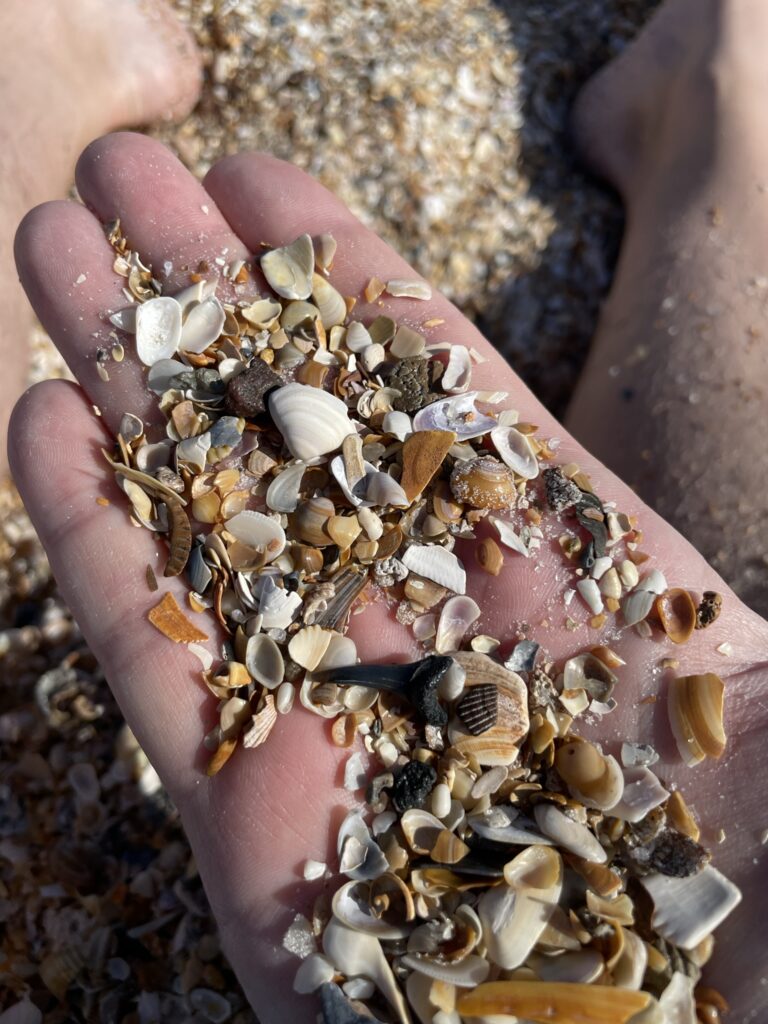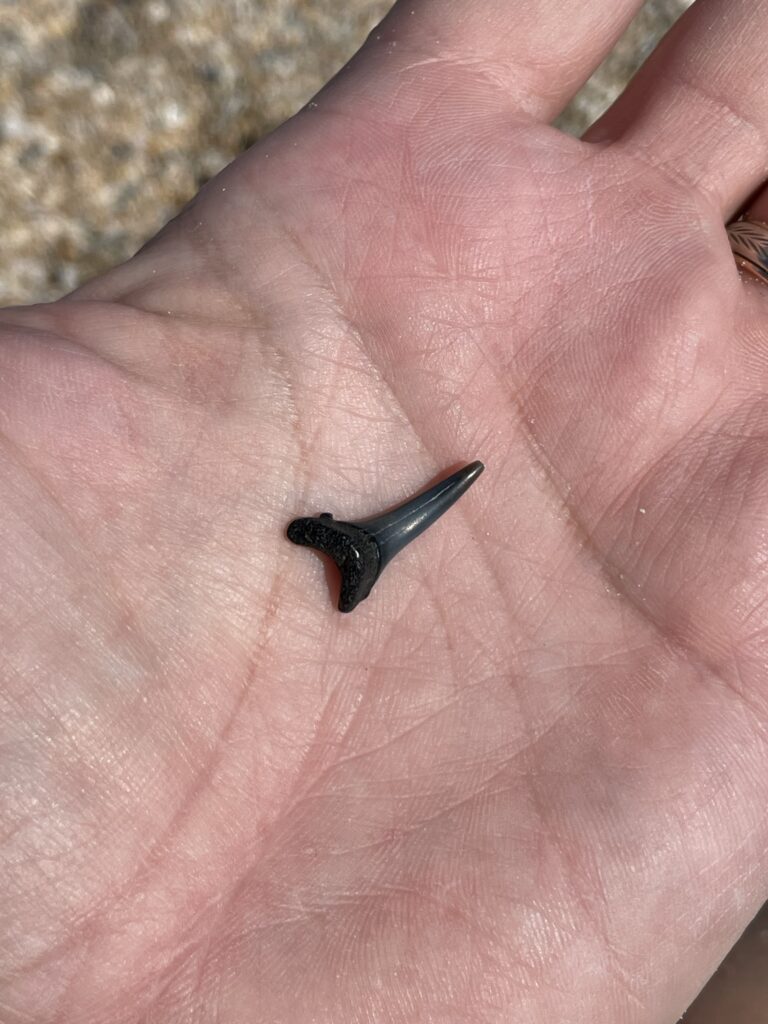 I poked around some more, but didn't find any more teeth, but did collect a small handful of other shells.
From there I took a somewhat winding path to Tallahassee where I would spend the next 3 days with my team, department and most of the VPs we interact with on a regular basis.
It was a great time of reconnecting and getting to know some people for the first time in person.